Formula 1 has always been about the fusion of car and driver, with the individual between engine and front wheels being the critical component when it comes to harnessing the performance potential of the machine.
That's why it's always baffling that an F1 team lets it go to ensure it has the best possible quality of this key component.
Avoid taking risks with drivers in a seller's market. But that's what Alpine did on the drivers' front by assuming that Fernando Alonso would end up accepting a contract with no assurance of his place beyond 2023, which had the effect of dragging at least Oscar Piastri to believe he had a window of opportunity to go elsewhere.
Alpine is not the first team to be caught off guard when it comes to drivers and it could have a significant negative impact on its 2023 season and Alpine CEO Laurent Rossi's 100-race plan, which has started to count at the start of the season.
It is inconceivable that a team would take such risks with the supply of any other automotive component. F1 operations are investing heavily to ensure design and production times are pushed to the limit to get parts onto the car as quickly as possible. In doing so, there is a compound gain, with downstream coins also arriving faster. Therefore, hanging around when it comes to such things is a no-no.
And yet, drivers are not always seen in the same way. It's weird considering the influence they can have on performance. The car itself, combined with the immutable laws of physics, defines the ultimate performance potential, but it is the driver who must translate this into actual lap times. It's not just over a qualifying lap, but also over a race distance.
But the driver's sphere of influence is greater than that. They drive the direction of development and, in a way, define it. For example, Max Verstappen's ability to handle a faster but trickier car to drive raises Red Bull's performance ceiling. And each driver will stare at that ceiling in a different place and hit it when faced with different characteristics.
Drivers also have a profound influence on the more intangible aspects. Every member of the team relies on the pilots to exploit this performance and if they feel they can trust the person in the cockpit, that has a positive effect. After all, if you have a driver in the car giving three-tenths of a second, that's not a strong motivator.
The drivers are the only component of an entire F1 team through which everything passes in one way or another. It is through their skill, control and finesse with the accelerator, brake and steering wheel, as well as their mental strength and capacity, that the car's potential is exploited.
Yes, drivers are ten cents. Finding a driver who will do an adequate job in F1 is not difficult, even in times when seat time opportunities are so limited. But the difference the driver can make is significant, not just in terms of on-track performance and overall contribution to the team, but also in wider business value. These difference makers are in much shorter quantity.
But there are two problems with the drivers. Firstly, they are human beings and therefore, by their very nature, more temperamental to manage than the rest of the components of the car. Second, they are expensive. These two factors mean that you are dealing with two very powerful factors: ego and money. It's the same with policy makers, which makes for a dangerous mix.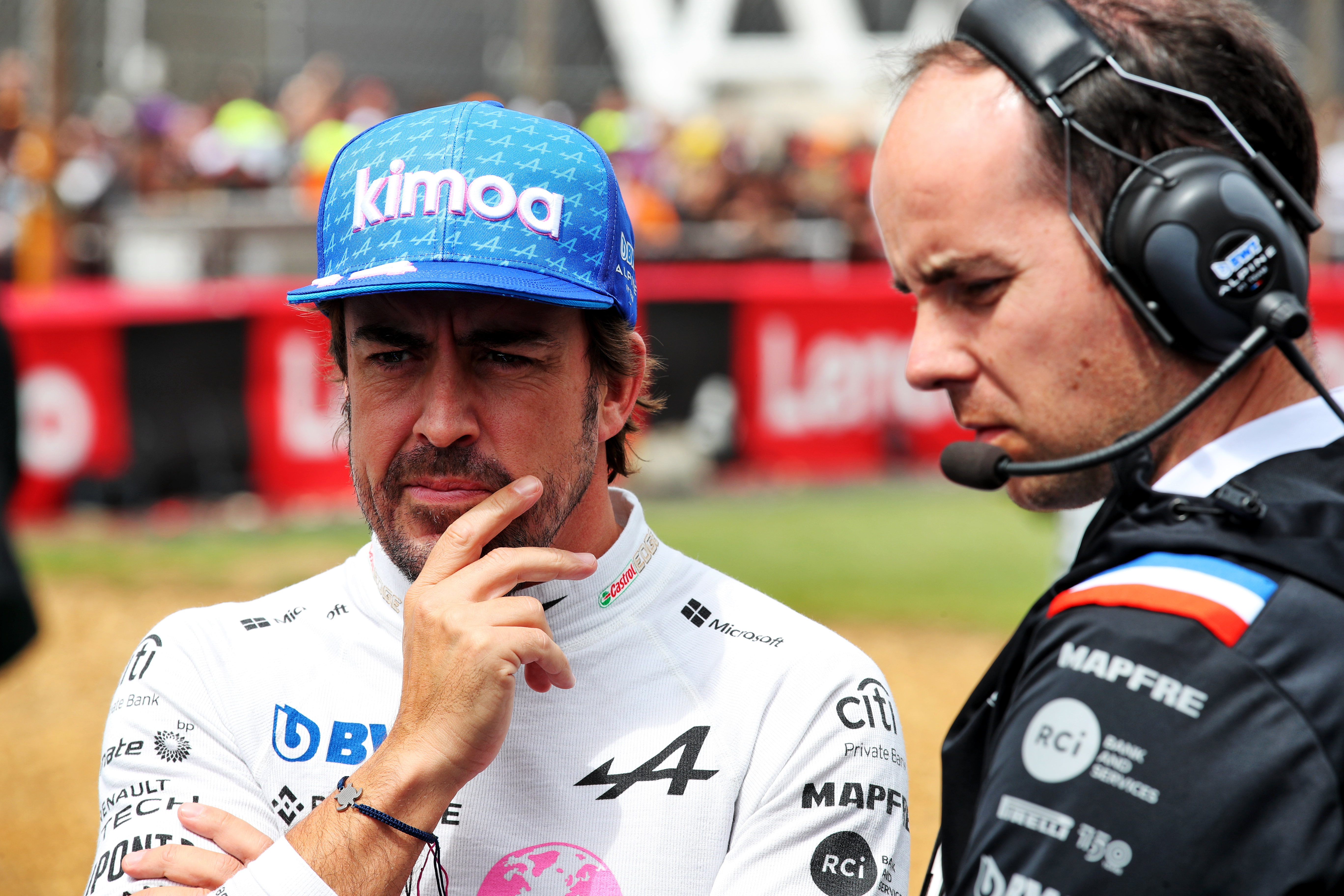 There is always a chance that Alonso may have walked away from Alpine and perhaps would have extended negotiations regardless of the terms offered if this move from Aston Martin had been in the works for some time, but getting a pen on paper should have been a top priority. Especially since Alonso is a savvy operator not without a Machiavellian streak who is more than capable of causing trouble if he doesn't feel he's getting his due. And that was clearly part of the equation of his departure. As last week showed, even if a negotiating party thinks it is in an unassailable position, there is always the danger that an external factor will change the game.
Just look at some of the moves made elsewhere in the driver market. In recent times, Verstappen, Charles Leclerc and Lando Norris have all agreed new long-term deals. Granted, it's easier for Red Bull and, to a lesser extent, Ferrari to convince a driver to sign up given their performance, but McLaren have made sure they've installed some level of service protection. of Norris – subject to any break clauses that may exist. And if you're playing contract games, make sure you have a safe fallback position.
Drivers make the difference, whether it's winning a championship or missing a game, whether or not to clinch fourth place in the constructors' championship, or even pulling off a much-vaunted 100-race plan. Alpine should be particularly aware of this, given that last year they edged out AlphaTauri in the constructors' championship solely because of their better driver line-up – with a similar pattern repeated in their battle with McLaren this year.
Alpine is not the first team to be caught and it will not be the last. It's the mix of human and machine that makes motorsport so fascinating and complex. The pilot is a crucial element that connects everything in the cockpit. If you have a problem with a part, you can redesign it, study it, put it on an agitator – any of the many ways to solve a problem. What makes them difficult is that they are human beings.
The same goes for everyone else involved in the negotiations between the team and the driver. All the more reason to make sure the job is done as soon as possible, just like you would with any other critical component.