DIRECTLY SOUTH ?
While confidence is a preference for the usual voyeur of so-called park life, it's also something the FA expressed to Gareth Southgate after England's poor showing in their recent run of Nations League matches. After England were booed by their own fans following a 4-0 defeat at the hands of Hungary at Molineux, radio standards from Knee-Jerk FM studios the length and breadth of the country lit up like Christmas trees, like one Angry Ranty Fan after another, he called for the immediate removal of Southgate just five months and two friendlies before the Human Rights World Cup in Qatar.
While there is no doubt about Southgate's abilities as a politician, diplomat, pizza seller and communicator, valid questions remain about his coaching abilities and in-game decision-making. His tournament results majors provide compelling evidence that he is the second most successful manager in England's history, but it's worth bearing in mind that his side had the easiest imaginable run to a semi-final of World Cup in Russia before joining a team she probably should have beaten, then let Italy off the hook before losing the Euro final last summer on kicks.
"Before Gareth was manager there was no pride in wearing the England shirt," said FA chairman Debbie Hewitt, defending Southgate. "There was a club rivalry we were reading about, the players didn't get along. He changed that beyond recognition and I saw it for myself. I worked in business and Gareth's skills, his high IQ, would make him a general manager in any area. That resilience and responsibility, there are no slumped shoulders and that's what you want in an England manager "We have faith in Gareth for all the reasons I've described and I think that's the most important thing. And it's especially important to get into the biggest tournament.
While taking blame for things that aren't necessarily our fault has long been a strong point of Fiver, our inability to stand up from years of working in the crawlspace beneath Fiver Towers is likely to rule the most everyday football in the world. emailing out of contention for the job in England every time Southgate ends up quitting or getting pounded. For now, however, he and his players need to think about Qatar, including how they plan to take a stand against – and deal with the inevitable questions about – the hosts' abuse of migrant workers. "As for the team, they play in Qatar and it is inevitable that they will be asked questions about human rights," Hewitt said. "In fact, they are curious and want to learn and think about the best way to make a difference. Ultimately, we will discuss with the team and with Gareth what we believe is the best statement we can make, in particular about leaving a legacy with the rest of our football colleagues internationally. .
And although the FA continue to talk about a good game to solve this decidedly thorny problem, as time is running out until the tournament kicks off in November, it seems remarkable that just 12 years after discovering that Qatar would host the final, it still seems to have nothing resembling a plan. Sure, talk is better than nothing, but just like World Cup infrastructure built by migrant workers who have worked in sweltering conditions for the past decade, it's also cheap.
QUOTE OF THE DAY
"He had his time, his space. He has a great history in Turkey, no one can take that away from him. He is a player known all over the world. But I'm the end of the Özil era" – new Fenerbahce boss Jorge Jesus paves the way for Mesut Özil to pursue a career doing what he loves – playing Fortnite.
FIVE LETTERS
"Re: Fans boo the players they loved when they returned to their new club (yesterday's Fiver), it's by no means inevitable. In my nearly 60 years watching Blackeye Rovers, I think there's been at least as much reception for the heroes of the past who have moved on from venom. In my experience, it depends on what they contributed; how they left and where they ended up. Nevertheless, the only time I was truly ashamed as a Rovers fan was when Alan Shearer first returned to Ewood Park in a Newcastle shirt and a section of fans booed him. Thankfully, on subsequent visits, he received the warm welcome he deserved" – John Myles.
"I generally agree with Noble Francis, but I think he might be aiming at the wrong target this time (Fiver letters from yesterday). Jaap Stam suggests Manchester United's recent managers haven't been backed by the board. I think if you look at the huge sums they've spent on players over the past five or six years, the board could rightfully claim to have supported every manager very well. The fact that the billion pound team is still useless and in need of a complete rebuild is not entirely down to the board" – Geoff Saunders.
Send your letters to the.boss@theguardian.com. And you can always tweet The Fiver via @guardian_sport. Today's winner of our invaluable letter of the day is… John Myles.
NEWS, BITS AND BOBS
Ryan Giggs, who faces a domestic abuse trial in August, is no longer Wales manager. "I don't want the country's preparations for the World Cup to be affected, destabilized or compromised in any way by the continued interest around this matter," he said.
FIFA is reviewing its gender eligibility rules following Fina's decision to ban transgender women from elite women's competitions.
The Cameroon Football Federation has summoned 44 players from eight clubs for a hearing next month over alleged age or identity fraud.
Meanwhile, its main manager, Samuel Eto'o, has been handed a 22-month suspended prison sentence by a Spanish court after acknowledging €3.8m tax evasion in Barcelona. He also agreed to pay a fine of 1.8 million euros and reimburse the tax due. "I admit the facts and I will pay what is due to me, but let it be known that I was only a child then and that I always did what my former agent José María Mesalles, that I considered a father, asked me to do at that time," Eto'o said.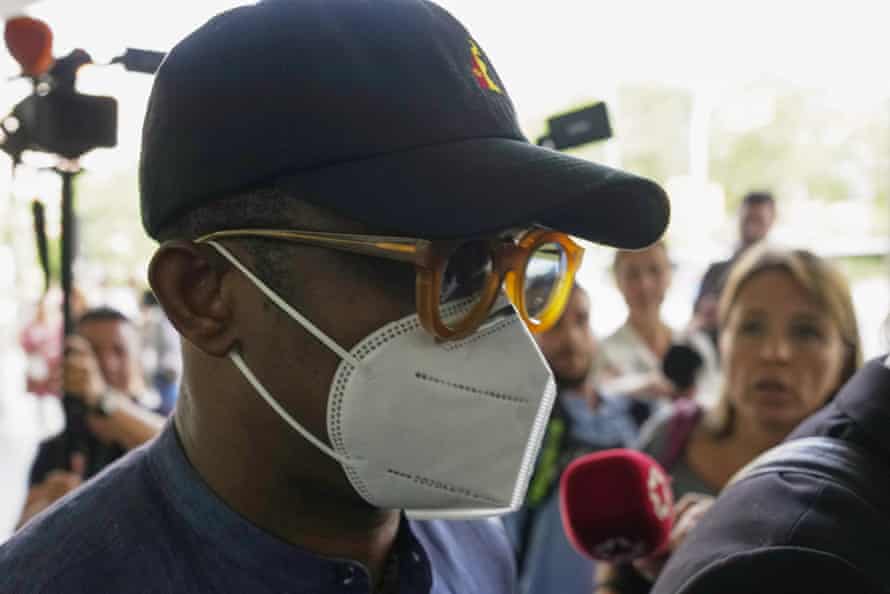 Football's own version of the Spider-Man meme Pointing at Spider-Man? This renewal of a business partnership at Cambridge United.
And after finally signing Nayef Aguerd, West Ham are now for Messo, De Briyne and Saluh uh, Armando Broja.
WANT EVEN MORE?
Manchester United's new lightning rod Richard Arnold needs a good transfer window to attract the fans he has yet to meet in Cheshire pubs – and signing Frenkie de Jong wouldn't be a bad start, writes Jamie Jackson.
Ben McAleer picks some players in Europe linked with moves to the Premier League so you don't have to.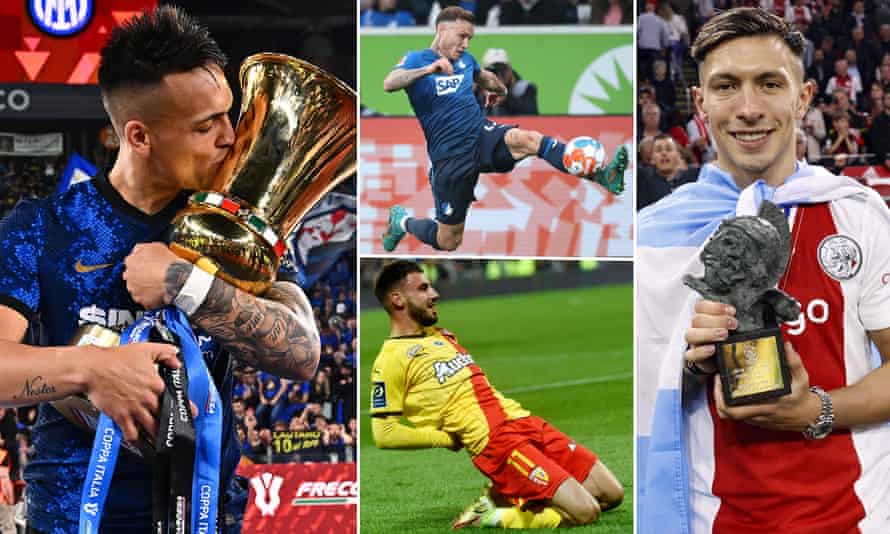 And if that's your thing…you can follow Big Website on Big Social FaceSpace. And INSTACHAT TOO!