Team principal Franz Tost has confirmed that Piere Gasly will drive for AlphaTauri in 2023.
There had been speculation surrounding Gasly's future in Formula 1 after it was announced that Sergio Perez had signed a deal to stay at Red Bull until the end of 2024.
Speaking in Baku last weekend, Gasly himself said discussions were underway with Red Bull's Helmut Marko "to find out what works best for all of us and how to move forward".
He also pointed out that his ambitions extend beyond being a top 10, saying "that's not what I work for every day, I want more than that, I want to fight at the front."
It is understood Marko is keen for Gasly to stay at AlphaTauri and has been pushing to convince the 26-year-old it is the best place for him. He also publicly suggested that there were no better alternative destinations for Gasly.
AlphaTauri had not confirmed details of their 2023 roster until today, when Tost said it was '100 per cent confirmed' that Gasly will race for the team next year despite suggestions he could either break up with Red Bull or move to another team with their backing.
"He will be our driver, from Scuderia AlphaTauri, in 2023," Tost said when asked about Gasly's future.
"It's 100% confirmed."
When asked by Scott Mitchell of The Race how the team convinced Gasly to say, Tost simply replied "He has a valid contract, there's nothing more to say."
Gasly and AlphaTauri have had a rough start to the season, with a combination of unreliability and erratic performance from the Honda-powered AT03 meaning results have been uneven.
Before last weekend's race in Baku, Gasly had scored points just twice in seven races – eighth in Saudi Arabia and ninth in Australia.
But the car proved more effective on tracks where mechanical grip and performance in slow corners are essential, meaning the car was competitive in Monaco, where Gasly was eliminated in Q1 after not making the turn of his lap after the red flag fast enough to start a lap, and in Azerbaijan, where Gasly finished fifth.
Tost called Gasly's level of performance "fantastic" and said it compelled the team to give him a package worthy of his ability.
"He's showing fantastic performance," Tost said.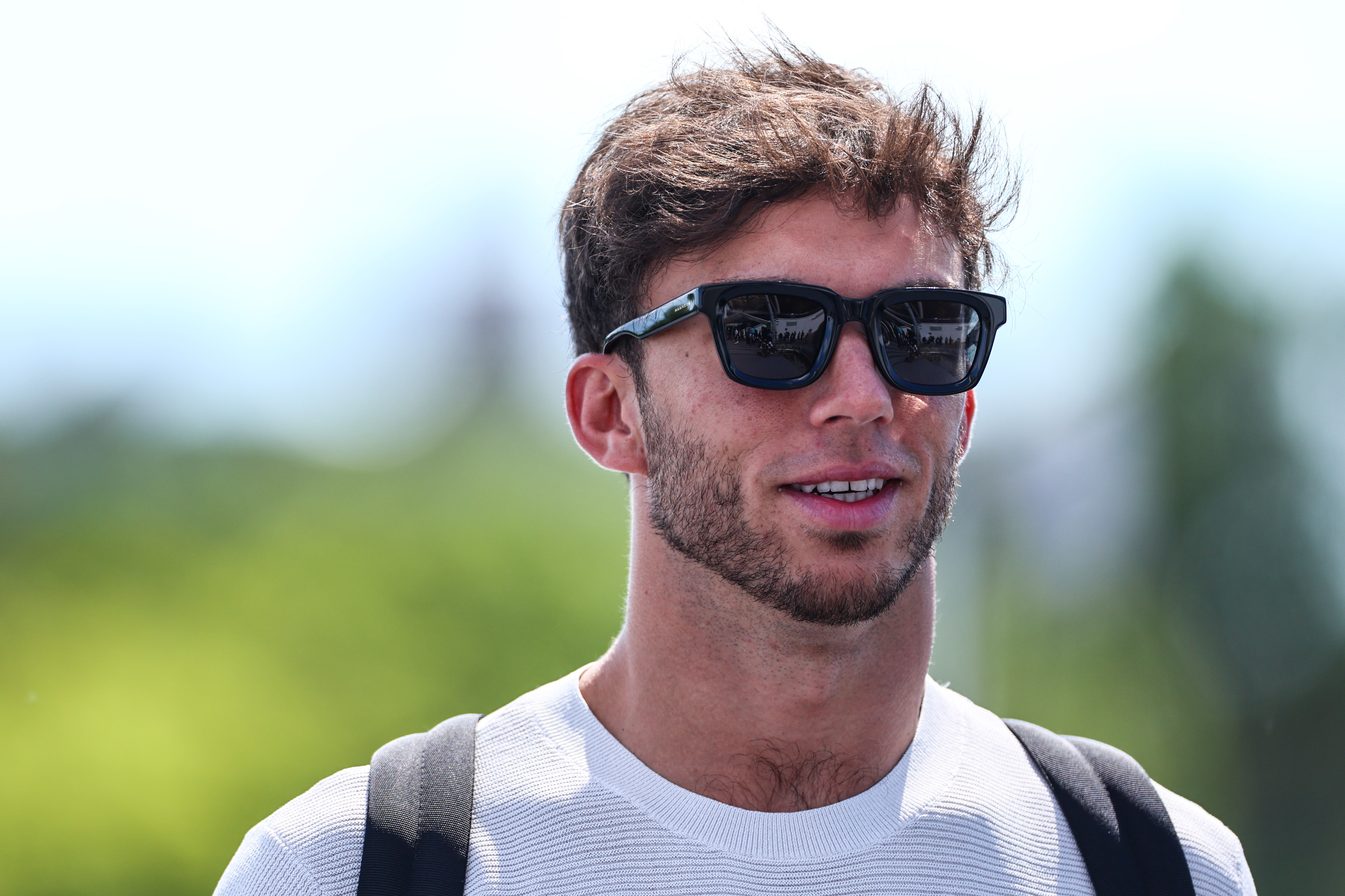 "Unfortunately, at the start of the season [he suffered] with a lot of reliability issues – for example, in Bahrain when the battery caught fire.
"Then there were other reliability issues that weren't his fault, it came from the team. I'm really happy now that at least in Baku we were able to show how good he is. Well.
"And hopefully we provide him with a competitive car for the rest of the season because Pierre has the ability to be up front. It's in the hands of the team to give him a really good competitive car.
Gasly described himself as "really happy" with Baku's performance, which came after discussions with the squad ahead of the weekend.
This followed his frustration from Monaco, where he showed the pace potentially to qualify on the third row but was left 17th on the grid after being held up too long in the garage before joining the queue to restart the session.
Gasly recovered to finish 11th after some good driving, but he was disappointed that an opportunity for a good result was wasted.
"Before the weekend we had a lot of meetings with the guys, and also on Friday I had a good chat with my whole race team and really tried to get everyone on board and stick together. ", said Gasly.
"Because it's always in those tough times that people lose motivation or start to get a little frustrated with performance.
"For me, it's those times when you have to squeeze even more out of everyone. That was the objective and the game plan before the weekend and everything was executed very well from FP1 to the race.
Gasly was hoping to carry on Baku's improved form at the Montreal weekend and finished sixth fastest in FP2 yesterday.
But while he felt the one-lap pace was strong, Gasly said after practice on Friday he felt the team still had work to do.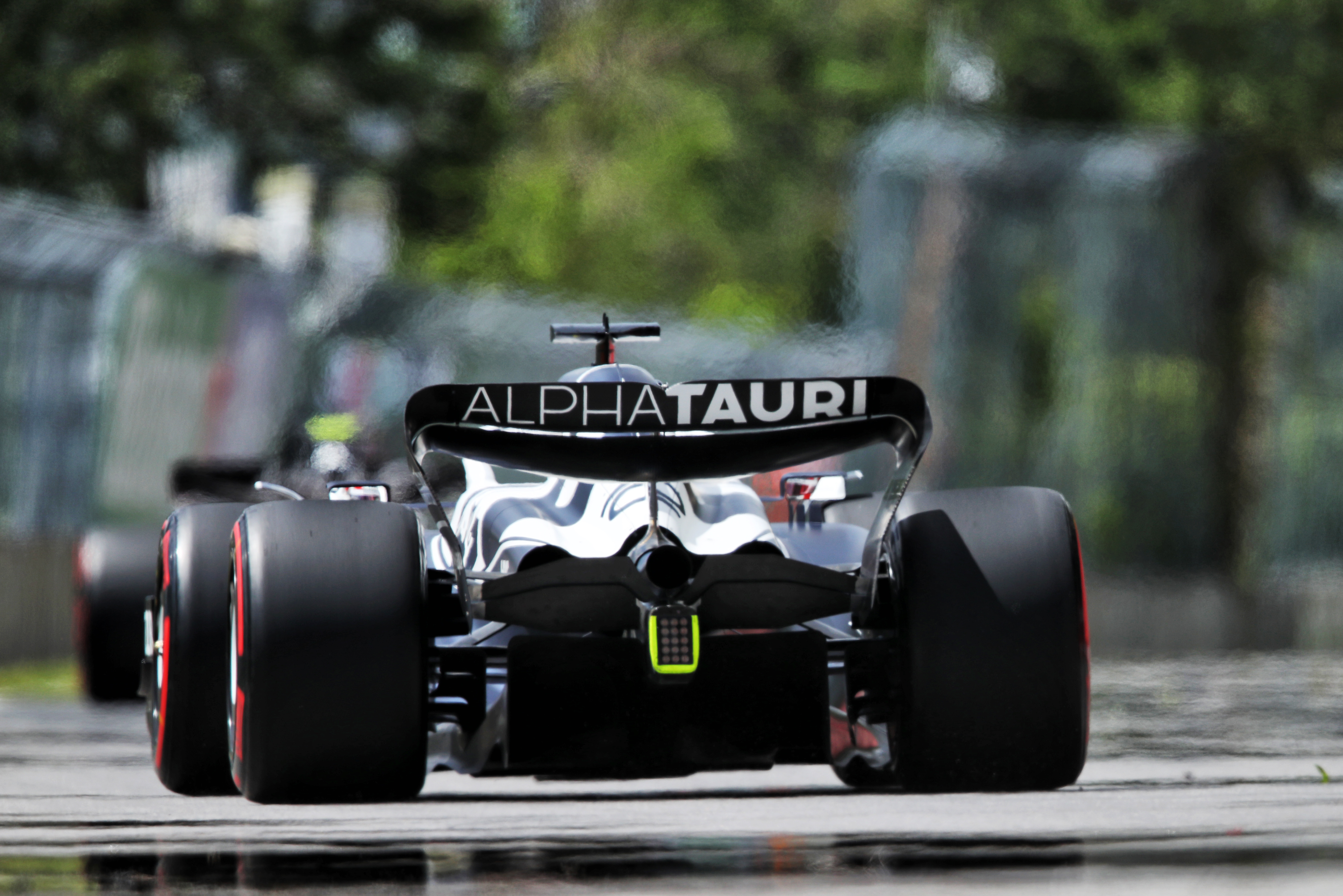 "It was extremely difficult," Gasly said on Friday. "The performance at the end was good on one lap, but inside the car I really didn't feel good.
"I really struggled with the balance, so it wasn't easy at all, and also in the long run with the tire degradation, it was quite difficult.
"It's not easy for anyone so it's normal to face these issues but we still have a lot of work to do."