Hideki Matsuyama's strange summer continued Thursday at the 3M Open in Minneapolis as the Japanese star landed an epic quadruple bogey 9 and then quickly retired after the set.
What a roller coaster season it has been for Matsuyama, starting with his Memorial Tournament debut in early June. On lap one, Matsuyama completed the three-turn and was approached by a rules official to check his gear. A white substance had been spotted on the face of his 3 wood, similar to white, the rules official would later say. The result was brutal: Matsuyama was disqualified for using a non-compliant club. He accepted the punishment and moved on.
Two weeks later, he made a run at the US Open.
Matsuyama was in hot pursuit when his final lap began at the Country Club, starting early and trying to set up a score the leaders couldn't beat. After failing to break 70 in one of the first three rounds, Matsuyama played without bogey and carded a 65, the best round of the week. It certainly gave Will Zalatoris, Scottie Scheffler and Matt Fitzpatrick food for thought as the wind picked up in Brookline. In the end, they all passed him, but Matsuyama finished fourth in solo, one of the best results of his season.
It remains unclear whether Matsuyama is largely a links golfer – his only top 10 finish in an open championship came nine years ago at Muirfield – and that was proven again this summer as he missed the cut at the Scottish Open, finished T68 at the Old Course and packed up for Minnesota.
Matsuyama was one on eight holes Thursday when he hit the 18th (his ninth of the day) at TPC Twin Cities, an accessible but sometimes treacherous par-5. We've seen Sangmoon Bae drop multiple balls in the water there in 2020 and still do the par. We saw Sung Kang do a 12 there last summer, and Rickie Fowler an 8.
Matsuyama got off to a similar start to the aforementioned car crashes, pumping his drive to the right and into the water hazard. With 240 yards from the hole, in the wind, Matsuyama took a drop and cut his third, also finding water. Reload!
If you watch the clip from that debacle below, you'll notice that the third and fifth shots are nearly identical. He lets go of the club with his right hand each time, finishing his swing like a baseball player, but far less sure of how far his long ball would carry. On his fifth hit, he finally broke through the water, only to crash onto the bank and fall back into the drink. Drop No. 3. Anytime your ShotLink results look like someone crocheting a scarf, you're in for a lot.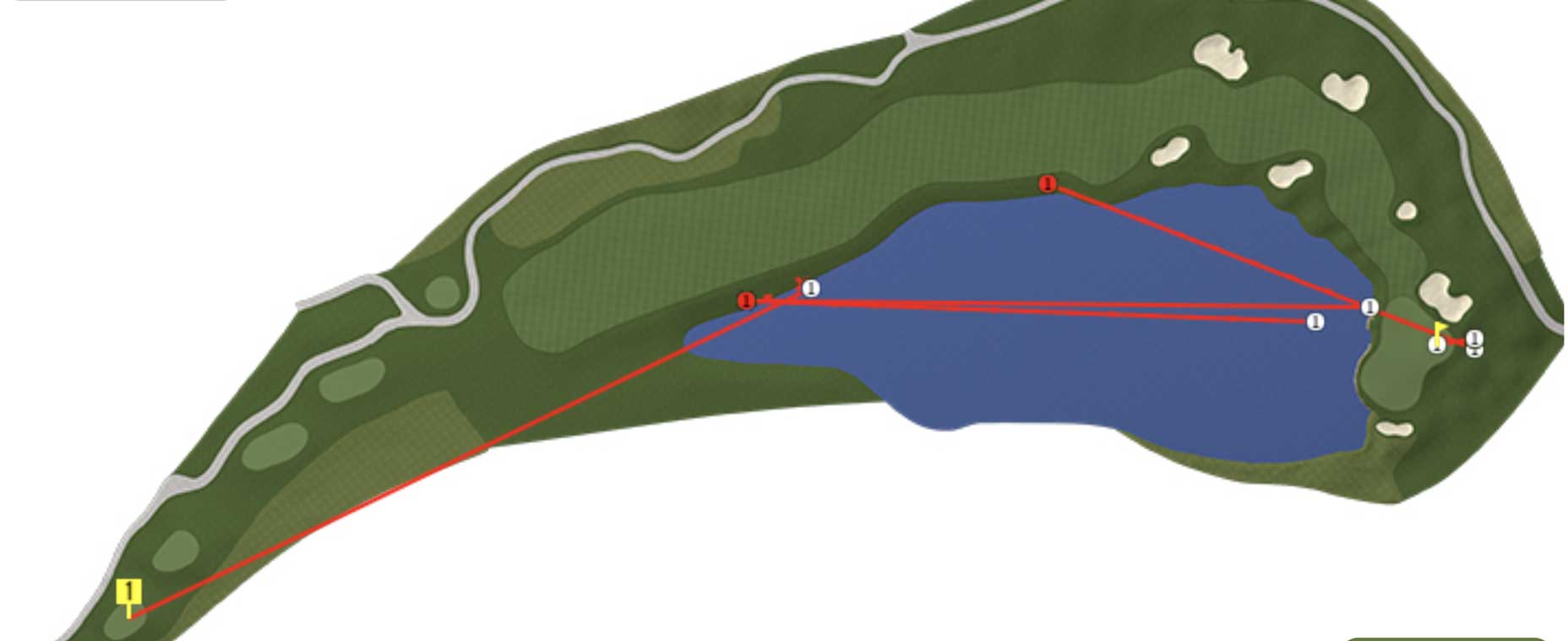 Since his ball went through the hazard, Matsuyama was at least able to drop his ball higher in the hole and hit a short iron into the green. But he sent that approach by air from 160 yards, his ball bouncing into the stand. Another fall, but this one came with free relief from the stands.
Playing his eighth, Matsuyama finally found some luck. He hit his corner a little too hard, but directly on the flagstick, crashing into it. Without the safety net, he might have found danger once again, which would have forced him into a double-digit score. Instead, he found his ball waiting there beside the flagstick for a 16-inch tap-in for a not-so-routine 9. You can view the dangerous footage below.
Rattling (and frequent) as a 9 might be for you and me, Matsuyama followed up his string of blunders with a chip-in for a birdie on the next hole, a good reminder that, yes, he is a professional golfer after all. , the 14th player in the world no less.
Matsuyama's strange summer will continue elsewhere as he finished the first round with a 77. He later withdrew from the tournament, citing a "sore wrist," according to PGA Tour communications.
It's a DQ-4th-MC-T68-WD stretch that only one of the best players in the world could pull off.