In George Russell's impressive first half-season with Mercedes, he seems to have eliminated arguably his greatest weakness as a Formula 1 driver.
Weak first laps became a theme early in Russell's F1 career and although the prevailing opinion is that it has been improving, Mercedes' move would make it much easier to be sure.
It's not just about the starts themselves (although we'll get to that) and it's more about decision-making and aggression. These are two essential qualities to cope with the frenzy of the first lap of a Grand Prix and a driver without balance will be mercilessly exposed at the front in F1.
Russell has never hidden the first lap weakness that has been evident since his F1 debut. Acknowledging it helped improve it.
It was at its worst in 2019, Russell's first season with Williams, when he routinely found himself trailing teammate Robert Kubica on the opening lap despite overqualifying at every grand prix.
Russell reckons it was partly him who was caught running at the back, and also finding out how bad the dirty air is on the opening lap when you're so far down the grid.
There was a general trend of improvement in Russell's second season, but in the third the circumstances were a bit deceiving.
In 2021, Russell tended to qualify higher and the Williams was obviously much better on Saturday than Sunday, which is a recipe for falling back. It wasn't inevitable but it was likely, and the quality of Russell's starts, his decision-making and his aggressiveness weren't the only factors to consider.
As of the 2022 summer break, however, Russell's own progress is evident. So far he has gained five clear places in the 13 races so far, despite qualifying on the front three rows for eight of those grands prix (and starting from pole in Hungary).
Most impressively, he only finished the first lap lower than he had started it twice – in the Imola sprint and in a nightmarish first lap in Miami.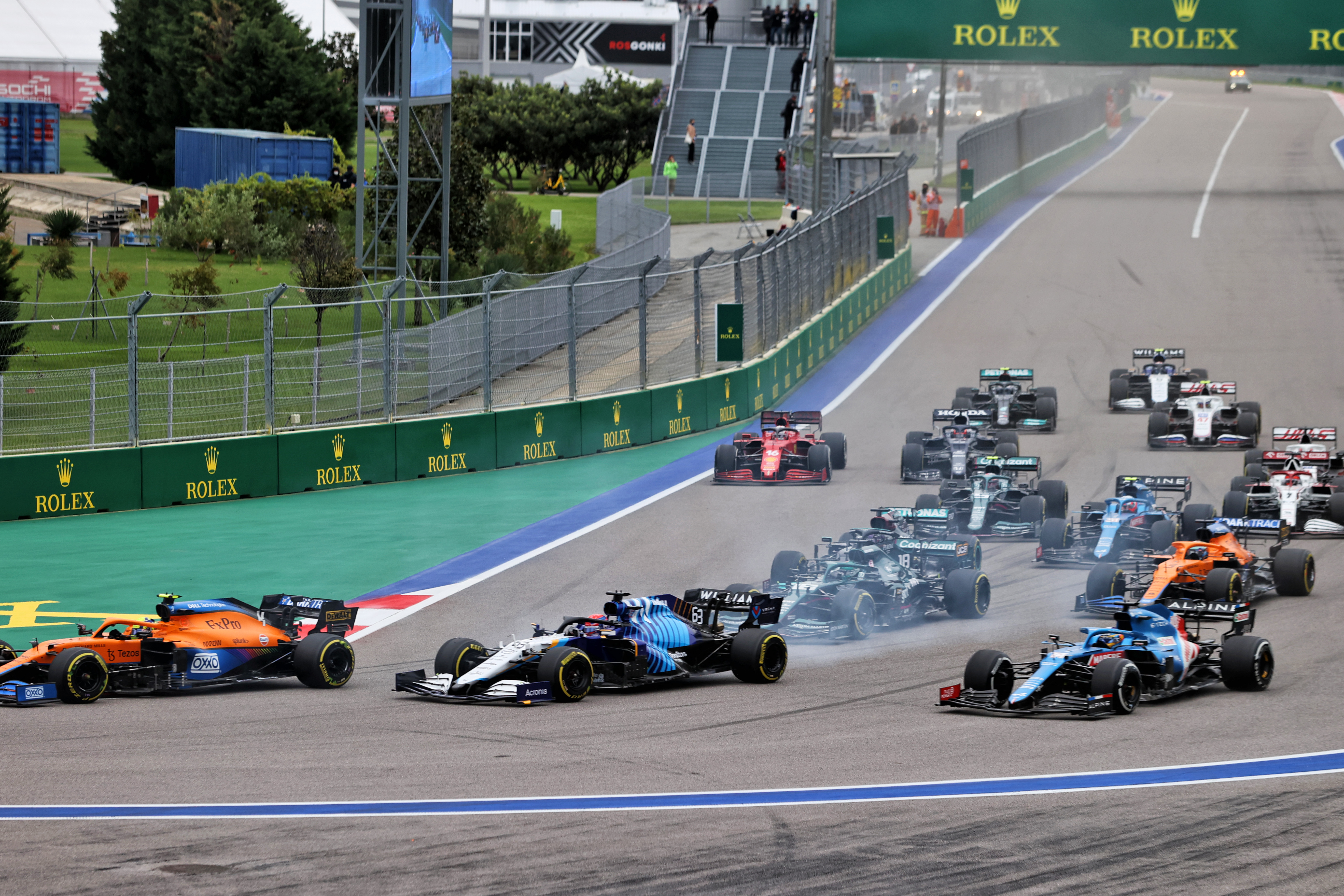 In particular, there has been no sign of a troubling past streak from Russell where he meanders down the middle of the road and gets stuck between other cars. There's a degree more decisiveness about Russell on the first lap now, which is probably a mix of his own improvements, having a better car (which allows him to be more on the front foot) and to have fewer cars immediately around him.
"I feel a lot more confident," he says. "I think it's in the nature of the confidence you have in your race car.
"After a few races it kind of took me back to my junior career and karting days and things felt a bit more natural.
"While in my first three years in F1, I felt like I was taken for a ride a few times in those early laps.
"I definitely have normal confidence in those early laps. [again]."
One factor that clearly helps Russell in this area is that the Mercedes is probably the fastest starting car on the grid.
In Bahrain, he moved up two places with a great launch to instantly repair most of the damage from a sub-par qualifier.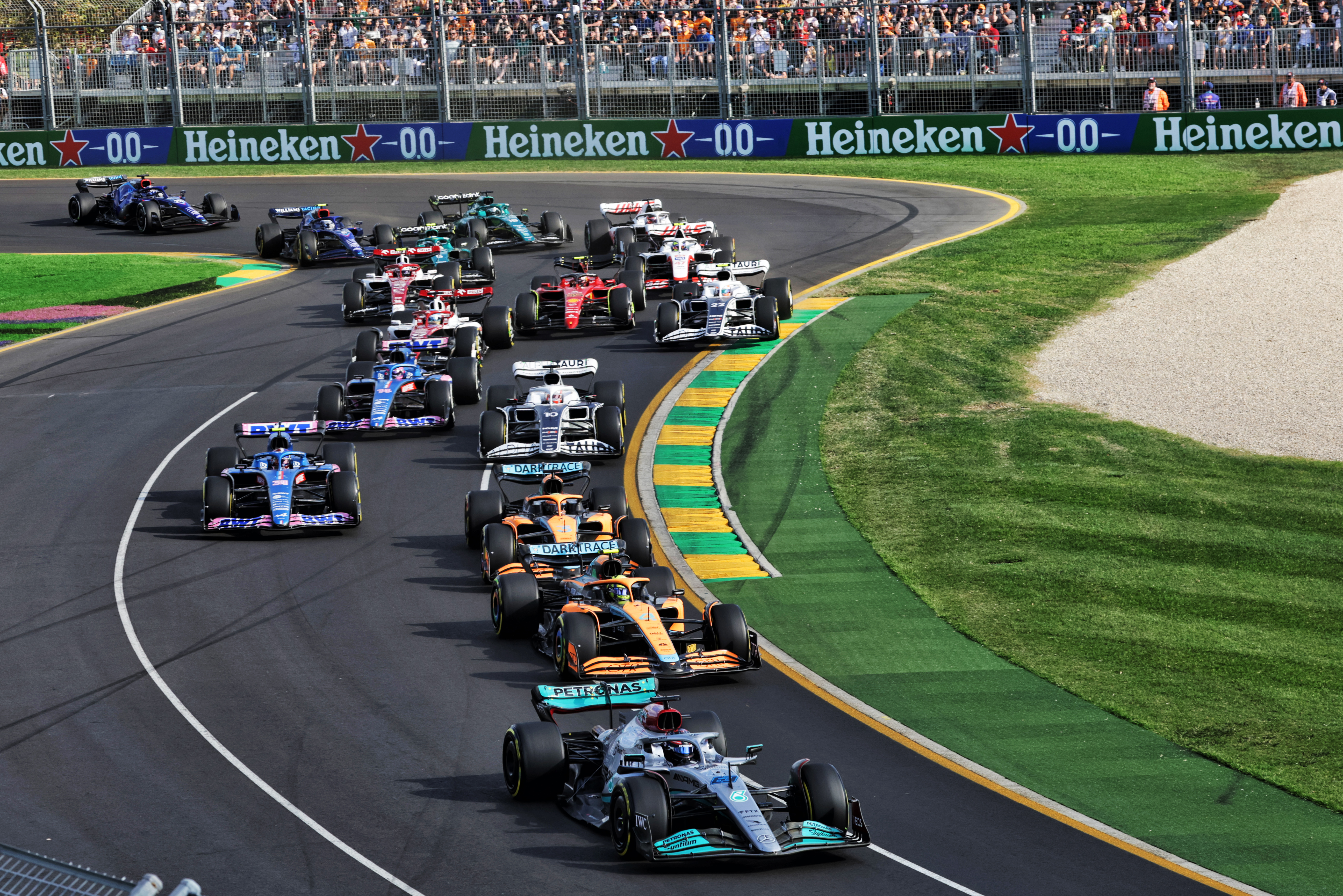 Beating Lando Norris off the line and an aggressive move into Turn 1 crucially put him ahead of the McLaren at the start in Australia. And that was arguably the key to Russell's most important first round of the season. In the wet at Imola he beat two cars off the line, allowing him to dictate his own line into the first corner – where he took massive advantage of the Daniel Ricciardo/Carlos Sainz incident (which also delayed Valtteri Bottas), and found himself sixth from 11th.
It's a process in which Russell and Lewis Hamilton clearly play a key role, but there's definitely an element of the Mercedes (and its system) being both user-friendly and efficient offline.
"As a team, we did a good job at the start of the race," admitted Russell.
"I think Lewis has always been one of the best starters, in a pitching sense. And since I've been here this year, we've been one and two statistically on the season.
"It's a real, positive benefit that we need to reap."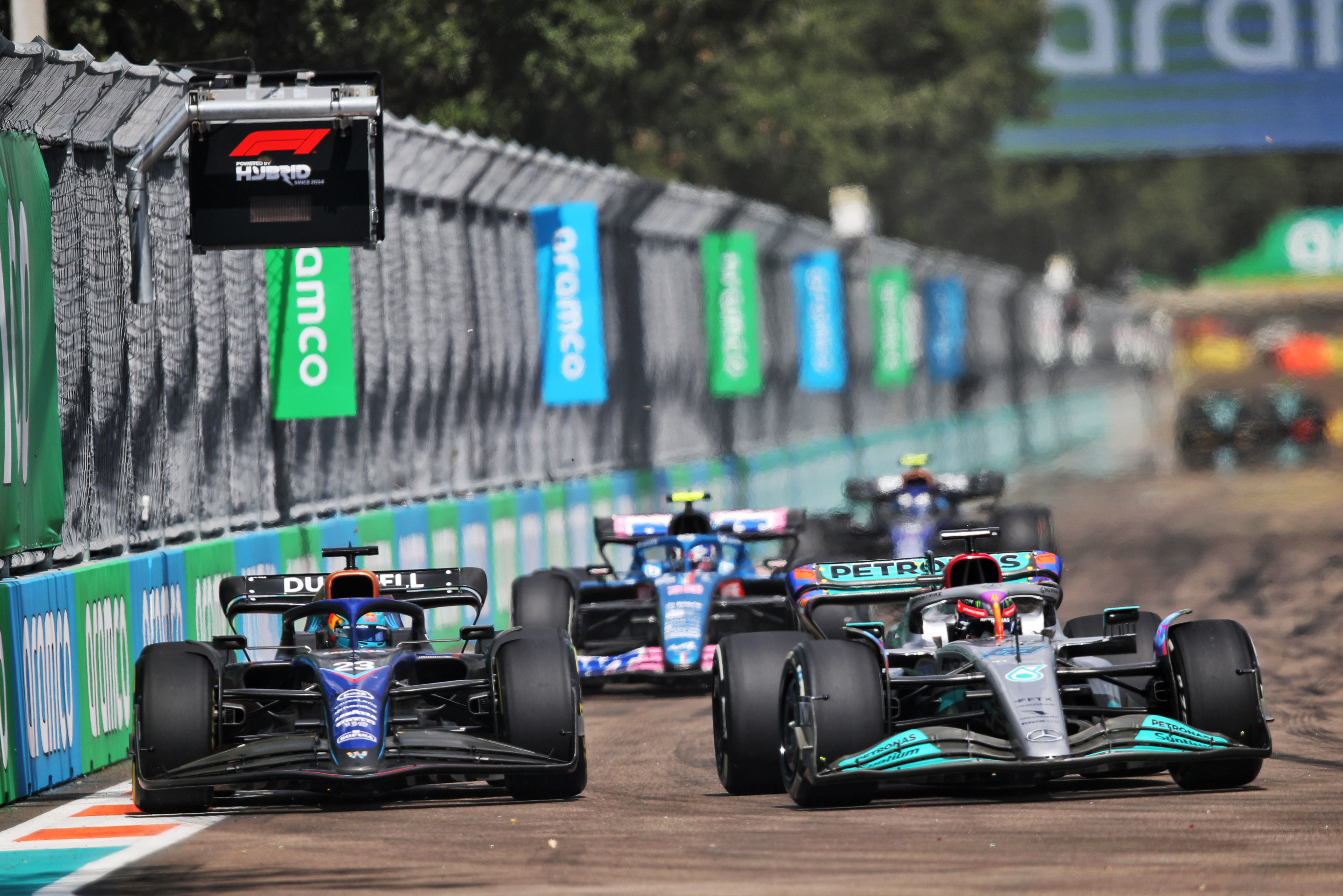 There were a few bad starts, however. In Miami, he had a shock and lost four places in the first lap. While that was likely exacerbated by starting on the hards, it looked like Russell got trapped in a small spiral after an initial poor launch with wheel spin in the second phase. A tentative inside line at Turn 1 let two cars pass on the outside, and he lost two more places in the following corners while looking extremely conservative.
The other bad start came in Britain, where Russell immediately lost a place, then tried to move to the left and was unaware of Pierre Gasly's AlphaTauri next to his left-back . They made contact, Russell was launched a left into Zhou Guanyu and tipped the Alfa Romeo into its scary barrel. Russell retired as a direct result of a few mediocre seconds.
It's no surprise that Russell hasn't mastered all the tricks of the trade in 13 races. And he still found himself locked up sometimes, but not in the same way as before. But now it tends to come from wanting to hold a position on the inside line (Saudi Arabia and Austria are good examples).
It's not necessarily the result of poor decision-making, but perhaps a more assertive positioning of the car would mitigate the risk of being mugged.
Russell can be trusted to learn from persistent weak points, however, as this ability to improve is a key factor in why his early-round performance trend is generally positive.
What's certainly true is that Russell isn't "taken for a ride" anymore – partly because of his own efforts, partly because of his new situation.
"At Williams we had a very fast qualifying car," he said. "But the real pace of the car was a bit lower.
"I was very confident in this car in qualifying, but ultimately if someone just has a little more grip, a little more downforce, they can put their car in a position that you can't.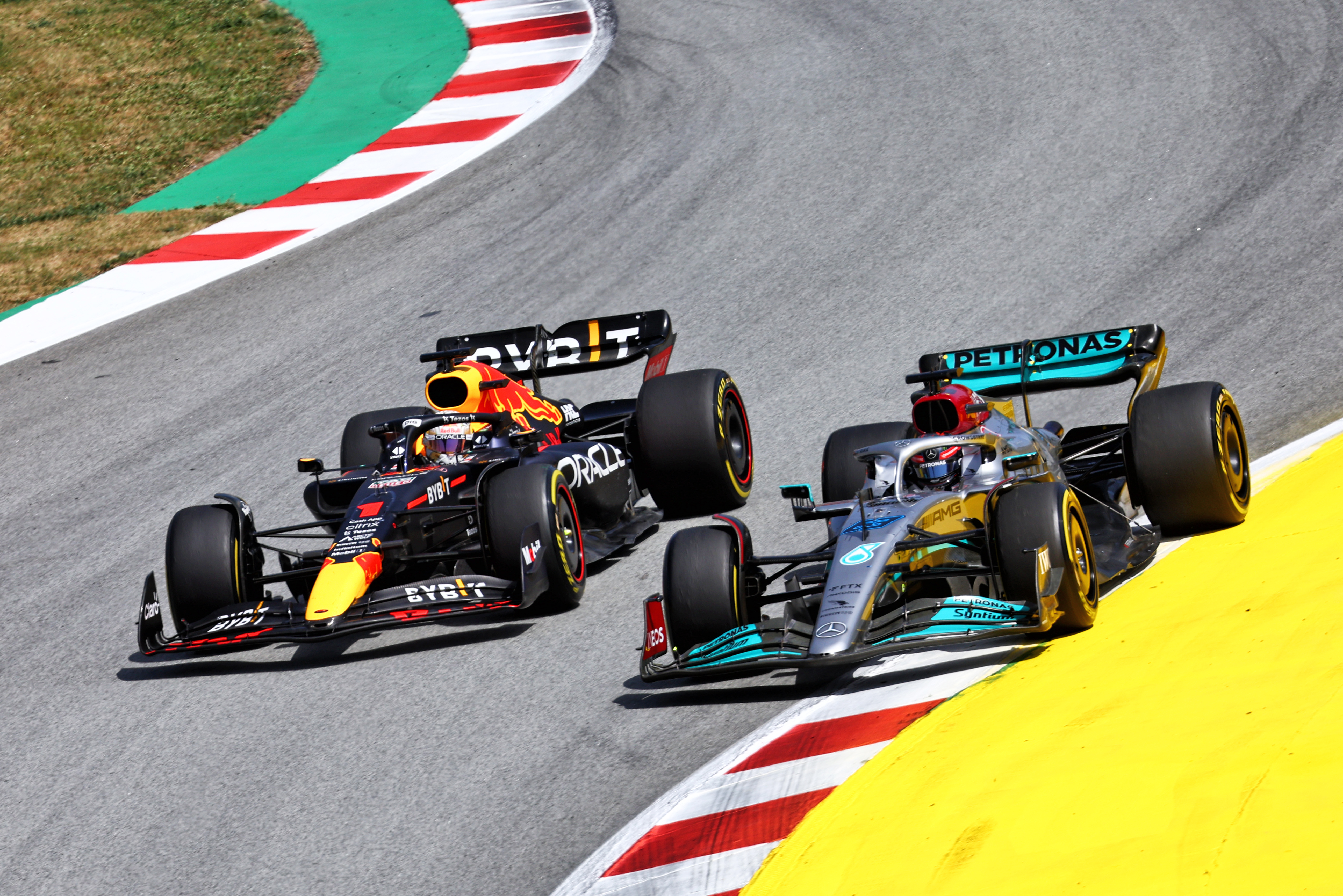 "Barcelona was probably the first time this year for me where I had a real battle on the track. And that was obviously with Max [Verstappen]. It just took me back to when I was racing in F2 and F3, and it felt natural to me.
"While in a Williams, I wanted to be able to do those things. But I just couldn't because we didn't have the potential under us. And we were always on our backs.
"There are a lot of factors at play here. But it sure makes my life a little easier this year than before.