AC Milan bounced back from their loss to ZTE with a strong performance tonight against Wolfsberger. They managed to score five goals and several players impressed, including Yacine Adli.
Starting XI
Maignan (6): He hasn't really been called into action much, but he has done well with his feet, as always. And when called upon, he was solid.
Calabria (6): There were a few moments where he was pretty sloppy, but he made up for that with a really long ball for Leao, which resulted in Milan's first goal. Definitely a pass, then.
Kalulu (6): It was a rather quiet match for the Frenchman who showed his rhythm when needed. It was an easy task for him at the back tonight, truth be told, and so he didn't need to be spectacular either.
Tomori (6): It was the same for the English. Nothing to complain about and the overall performance was really solid.
Hernandez (6.5): He is a useful force going forward with Milan and although some of his attempts could have been better, he provided an assist and was a constant threat to the opposition.
Bennacer (6): A decent performance from the Algerian, who sometimes struggled to find the right pass but also didn't really lose the ball during his time on the pitch.
Krunic (6.5): He played simple, as usual, and that helped Milan a lot in the preparation phase. He's not afraid to combine with his teammates either, which is really nice, and he likes to push forward.
Saelemaekers (6): Compared to what we've seen from him lately, it was a step in the right direction as he didn't lose the ball much. Some of the final product could have been better, but still good.
Adli (7.5 – MOTM): He could be a very important player for Milan, if he continues like this. What helped the Rossoneri the most was his creativity and willingness to make smart runs in the box even without the ball. He got a nice assist, as well as a goal scored.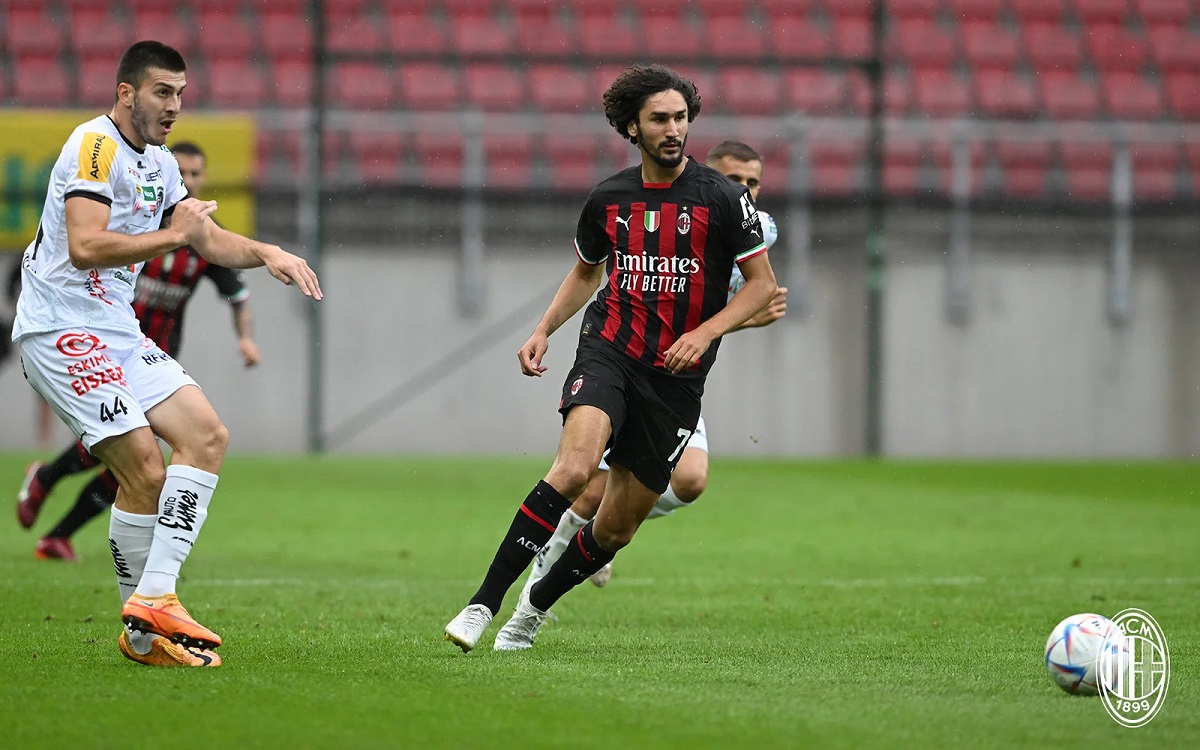 Leao (7): It's clear that he will also be a key player for Milan next season. He can unlock any defence, it seems, and he just needs to improve physically (which is understandable given pre-season) to really shine.
Rebic (6.5): Better today than last time. He scored a goal and he wasn't afraid to combine with one-touch passes.
Substitutes
Messiah (5.5): He managed to get on the scoresheet with an easy tap-in, but he also struggled a lot with his individual situations today. Not good enough.
Mirante (7): He made two very good saves and was a calm presence on the pitch for the Milan defence.
Gabbie (6.5): Solid performance from the back (with the captain's armband) and he capped it off with a fine header to make it 5-0.
Ballo-Toure (6.5): It has been very promising from him this pre-season. It remains to be seen if he can replicate that in Serie A, but his assist for Gabbia was wonderful.
Florinzi (6): Decent performance from the veteran and there isn't really much to say other than that.
Bakayoko (N/A): He wasn't really involved in possession and Milan didn't have to do much defensively.
Tonali (6): A correct display in both phases of the game by the Italian midfielder.
Diaz (6): He looked much better today compared to the game against ZTE and we can only hope he can build on that performance.
Lazetic (6): He has an impressive physique even though he's not the greatest striker. A loan move could be perfect for him as he clearly has a lot of potential to build on.
Awards (N/A): We haven't seen enough of it to rate.
Coubis (N/A): We haven't seen enough of it to rate.