George Russell believes his penalty for colliding with Sergio Perez in the Austrian Grand Prix shows the 2022 Formula 1 racing rules fail to account for the dynamics of a racing incident.
Earlier this year, the FIA ​​introduced new guidelines for overtaking which emphasized positioning cars at the top.
A driver trying to move outside, as Perez did to Russell on the first lap of the Red Bull Ring, must have room if he has a 'significant part' of his car next to it and the stewards will specifically consider whether the overtaking car is "in front of the other car from the apex of the corner".
Perez braked later than Russell on the outside and advanced through the apex, before the pair made contact mid-corner in an incident for which Russell was found to be 'fully' responsible and slapped with a penalty five seconds.
Russell conceded that "to the letter of the law, I was wrong and he was right", but argued that this simply showed that the new guidelines were of limited use if followed explicitly without regard to specific circumstances. of the incident.
He felt the penalty was 'severe' and felt there was 'nothing more I could have done' as he was already on the brakes when Perez launched his move and was applying a full lockout with Perez forcing him to follow a tight line.
"Every incident is different, the dynamic of every incident is different," Russell said.
"The thing was, Checo was on my outside, and I had to give him space, but if he puts me in a position where I'm already on the edge of my car, and somebody shows up who has no more grip, there's nowhere I can go.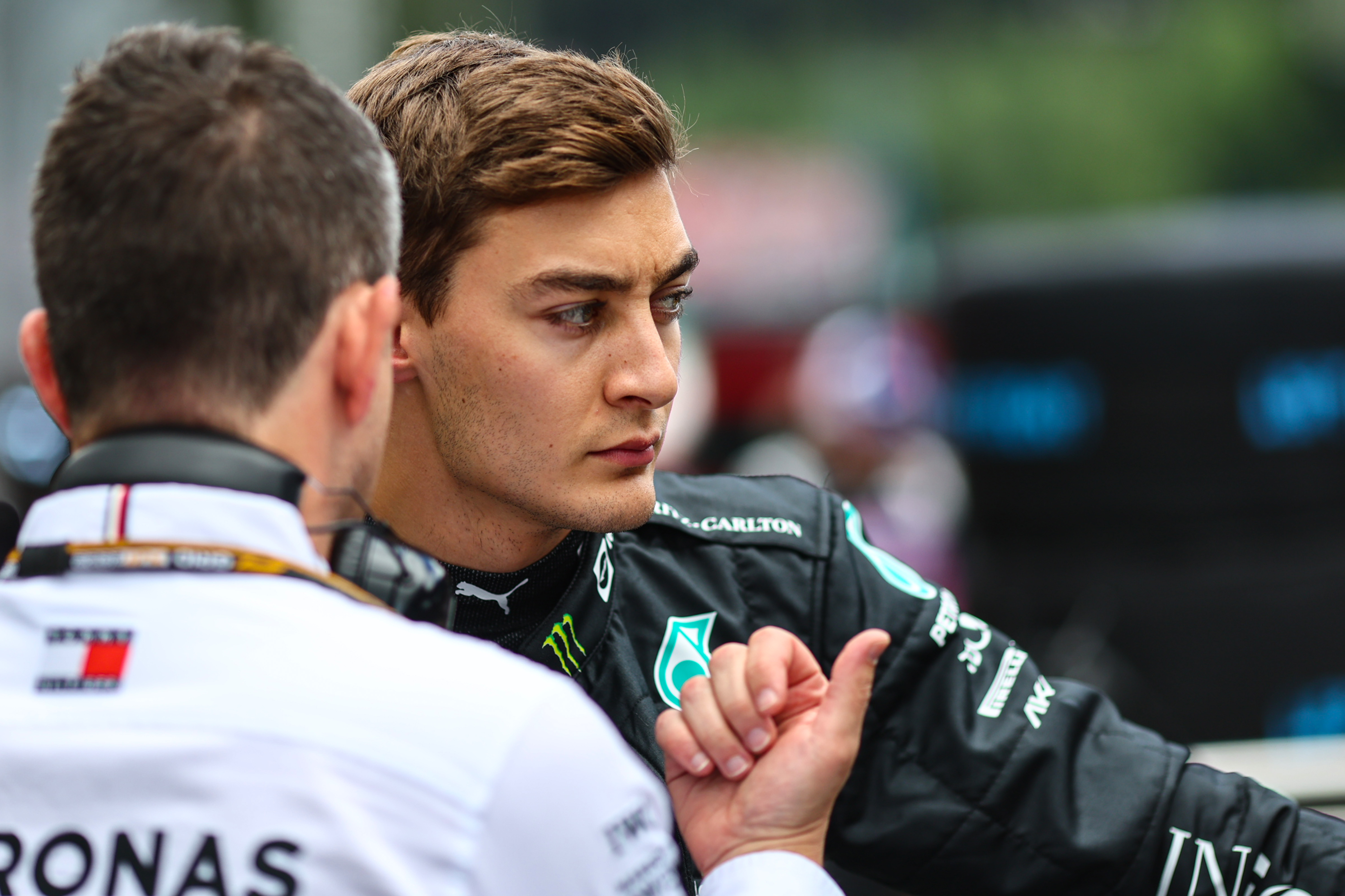 "From the second I braked, I was at the limit of my car and I can't do anything anymore.
"But he was in the clean air, Carlos [Sainz] was inside to defend [ahead of Russell].
"He has a lot of experience, he knows how it goes.
"From a steward's point of view, it's so difficult. We are all looking for consistency, but we don't want penalties distributed left, right and center.
"We need to work more closely together so that we are all on the same page."
Russell, director of the Grand Prix Drivers Association, said earlier in the weekend that drivers were collectively frustrated with the consistency of decision-making so far this season.
Several drivers felt that the new guidelines were not followed at the British Grand Prix a week before Austria, as this race had several trouble spots, including cases of drivers being forced off the track and Perez cutting a turn to gain position.
But none of those incidents resulted in contact, while in Austria the Russell/Perez clash did – as did a collision between Pierre Gasly and Sebastian Vettel at the same corner – meaning those crashes presented another test of the guidelines.
"Obviously I'm very biased but I wouldn't have called it [Russell's fault]"said Mercedes team boss Toto Wolff.
"He had complete steering lock on the inside, and I wouldn't have penalized that.
"I tried to have a neutral point of view, but maybe if I'm on the other side of the fence I see it differently."
And Perez did just that. While the Mercedes camp believed Perez had a role in what they clearly believed was a racing incident, they disagreed.
Perez blamed Russell and said he was "surprised" by what the Mercedes driver had done.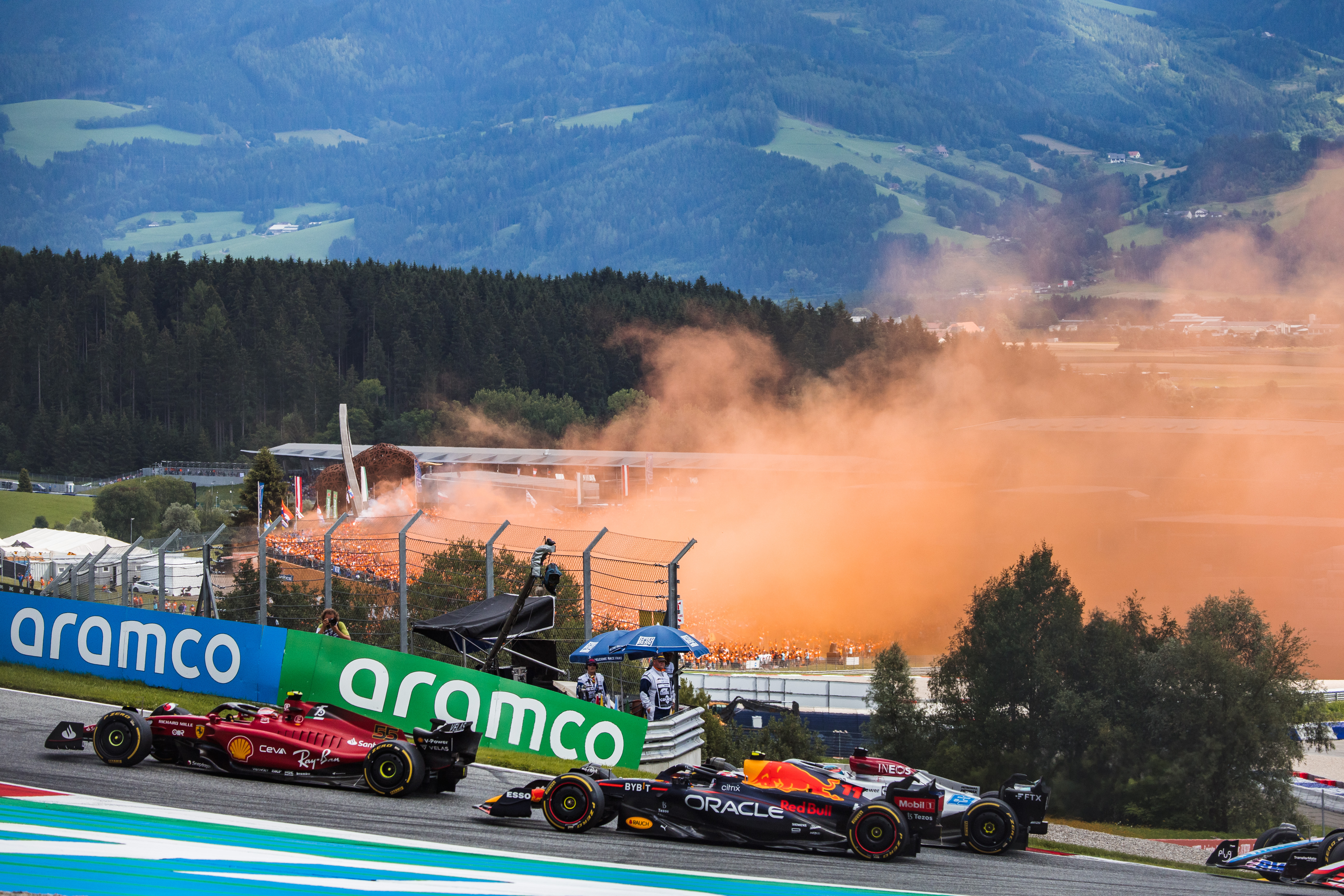 "I was clearly in front, it was up to George to really control his car, which he clearly couldn't," Perez said.
"And we ended up making contact. I couldn't have done anything else.
"I gave him enough room, I was already very close to the gravel to make sure we had enough room for both of us to take the corner.
"For George's standards, I'm very surprised."